About the Collaboration
Through the years, what started as an interest in showcasing Philippine biodiversity through our prints evolved to include the conservation efforts that seek to keep it.
For this collection, we've partnered with a group making waves in marine megafauna conservation 🌊
We'd like to thank Ari and Lors for sharing about their projects and the @lamaveproject team for making this collaboration happen despite all the challenges!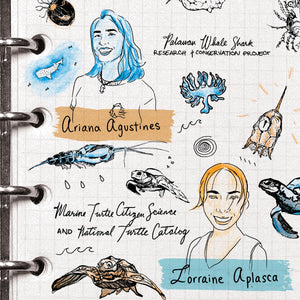 Astella in the Wild
See how far our designs go! Take us with you on your next adventure.